Tonight the Knox County Republican Women met and heard from Bob Roark, an organizer with the Republican Presidential campaign of Dr. Ben Carson spoke about the campaign and why he supports Carson. He mentioned the Sunday book signing Carson will participate in at the Books a Million in Knoxville and the Monday breakfast fundraiser.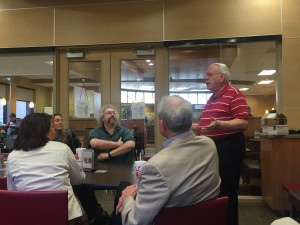 Also, State Representative Jeremy Faison of District 11 (Cocke County) spoke about the Republican Presidential campaign of United States Senator Marco Rubio (Fl) and why Rubio is a good candidate to face the Democrats in 2016.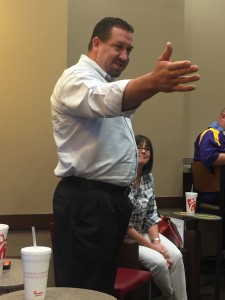 In addition to State Rep. Faison, several elected officials attended the meeting. State Representative Harry Brooks, Jason Zachary. Knox County Property Assessor Candidate John Whitehead, Former Knoxville City Council at large Seat C candidate David Williams attended and got a round of applause and laughs when he said early voting begins in two years.