2017 is starting out with several good people getting called home to Heaven.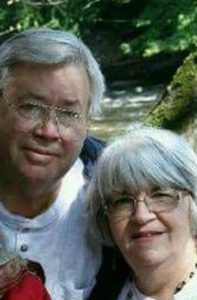 Sunday morning, I learned that John Woods entered Heavens gate on Saturday morning. I knew of John all through the years because he was a State Trooper. John and his family from the Carter community, John's wife Jeanette was a teacher at Sunnyview where I attended school from second grade through eighth grade.
The two troopers I knew of were John and Leroy Phipps of Strawberry Plains. My uncle Gene was part of a a gas station and wrecker service and it seemed like the police and wrecker guys knew each other, so I always heard about John.
Fast forward to 1986. I began dating the one that I would marry in 1988 and we will celebrate 29 years of being married on March 26, 2017. My wife and John and Jeanette's oldest daughter were best friends. So when we dated all the friends would be around. Julie was in our wedding and my wife was in Julie and Chris's wedding.
John was a Democrat, of course y'all know I am a Republican. We would talk about politics because we both had a passion for it. However, it was through those early years of "discussions" and me getting beat on Election Day that I discovered there can be a difference of opinion without being disagreeable.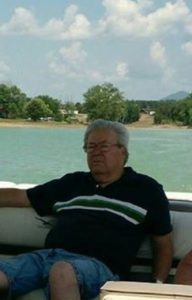 About a year and a half ago I saw John at his church, where my dad is also a member and we talked about family and politics. I jokingly told him that I heard one of the grandsons has turned into a politician, a Republican politician and John smiled and just put his head down and said yep. But I could tell he was proud and loved his family.
One thing about John was that he loved his wife Jeanette, his two girls and even their husbands and all the grandkids.
I don't know of anyone that wasn't a friend of John's. But I know in the Carter community there will be a void until we all get to Heaven.
Thanks for what you taught me John. For the things I missed, it wasn't your fault, it was all mine.