Last night the Powell Republican Club met at their normal location, Shoney's on Emory Road near I-75.
The Speaker was Knox County Sheriff's Office Chief of Administration Lee Tramel.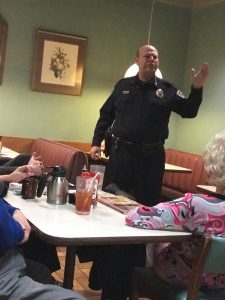 Also, present were several individuals running for public office in 2018. Justin Biggs, Candidate for Knox County Commission at Large was there.