Today, the Knoxville News Sentinel did something I can not ever recall seeing before. In April 2018, they endorsed Justin Biggs over his Republican opponent. Today, they endorsed his General Election opponent.
A couple of interesting observations, Jack McElroy cites that both candidates have young families. What is the definition of family?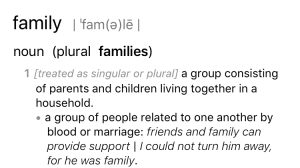 McElroy must be behind. Because on May 20, 2018 Daniel Gerke responding to a question I sent him because I saw that his house was on the market and he disclosed to me, "We're staying in Knoxville just selling the house because my wife and I are getting a divorce. It's an amicable divorce and all papers have been signed…."
Additionally, the endorsement cites Biggs employment in the Trustee's office as a potential conflict. However, yesterday they endorsed Randy Smith for re-Election as he works for Knox County and has served for four years in both positions.
Today, they endorsed Charles Susano who also works in the Trustee's office, granted it is expected that Susano will leave the Trustee's office on September 1, if he is successful in the August 2 General Election.
Let's look back at Former County Commissioner, Interim Trustee Craig Leuthold. He went from the Trustee's Office to the Property Assessors Office as Commissioner to the Trustee's office as Interim Trustee back to the Assessors office until his position was eliminated in the new Assessors office reorganization, about two years ago. That office hopping was NOT a issue with McElroy then, what's changed now?
This is proof that the News Sentinel continues on a path of irrelevance.