Remember the Uniformed Officers Pension Plan lawsuit that resulted in Knox County -v- Knox County? With the issue of Evelyn Gill and her Commission service on the Joint Education Committee, could it result in Knox County -v- Knox County 2.0?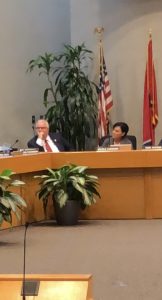 Additionally, has the Law Director now exposed Knox County to greater liabilities? Has his admission last night sent the message to parents of special needs students to sue the County?  The Law Director basically confessed that even if a Knox County employee is innocent the County will settle because the County does not have the experts and resource to risk defending the suit.
Who needs an ESA – Education Savings Account? A lawsuit is an ESA, it seems to me.