Fairly new to the TN Whiskey Trail in Sevierville, TN is D&S Distilling Company. If you take Chapman Highway out of Knoxville, TN just as you get near Sevierville. D&S is on the left.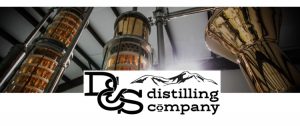 Owner, Marcus Delgado, brought together some guys who all shared a love of good liquor. These guys also believed that the spirits market is ready for new and better products.
D&S opened its doors with 3 product types: Rums, Moonshine, and Vodka. They have 2 white rums. They make their rums from 2 different sugars producing completely different spirits, one floral, the other nutty.
The moonshine tastes like the backwoods shine of yesteryear and the smoothest vodka you'll ever taste.
They will soon be releasing a light whiskey, barrel aged rums, flavored vodka, and much more.
On March 23, 2019 we enjoyed our visit to D&S Distilling.