Dan "da man" Andrews when the TN Legislature was out of Session was working overtime on researching a issue important to him (he is a licensed ham radio operator) and will making TN citizens safer.
When the legislature convened on Tuesday 1/14/2020. There was a TN House Sponsor (Zachary) and a TN Senate Sponsor (Massey) for his Bill.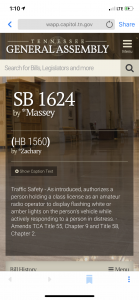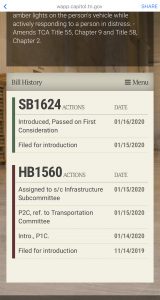 Last Friday, Dan "da man" Andrews saves me at the Bloomberg event, supplying me with a full battery power pack. So, while as an Eagle Scout, I failed to "Be Prepared", Dan saved me! It's great to have friends like that.