The Shift by Keion Henderson releases by Worthy Publishing a division of Hachette Book Group on Tuesday March 24.
How do we move from tragedy to triumph or from Fear, Failure to Fully alive? Henderson details helps for moving from season to season. This is a great time for this release as our country and world deal with the season of dealing with COVID19 or Coronavirus.
You can purchase it from Amazon, here.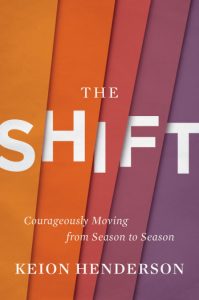 This is a #SPONSORED Post