What appeared to be a cake walk for Rep. Gloria Johnson, a Democrat in Knox County's TN State House District 13 just became more of a fall headache.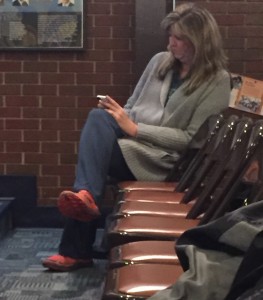 Republican Elaine Davis has picked up a petition to challenge Johnson. If neither has a primary opponent on August 6, 2020. It means they face off on November 3, 2020.
The filing deadline is NOON a week from today and the withdrawal deadline is NOON two weeks from today.
If Davis a former interim County Commissioner and former Knoxville area talk show host can motivate and build an actionable team from Rep. Eddie Smith's grassroot team then she can/will be competitive and potentially successful.
If Johnson a one term Representative that was bested by Smith twice and sat out 4 years has kept her team in tact and stayed engaged with the constituency then she may be able to hold on to the seat for longer than one two year term.
What effect will Donald J. Trump -vs- Biden or Bernie have on the November turnout and will it effect this down ballot race? Well it's too early for that, just yet.