Today was Day Four, Wife and I arrived about 40 minutes before the 11 am opening. We got in line.
at 11 am the line began moving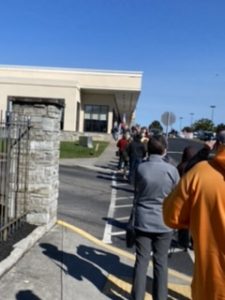 about the time we got to the door, we ran into Chris Davis the Knox County Administrator of Elections.
You have to go past the door to do a turn back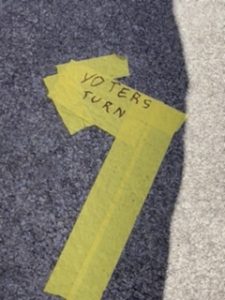 and turn again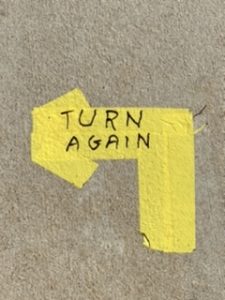 The Voting Process is blacked out.
Now all you BRIAN HORNBACK imitators get out there through October 29 or November 3 and VOTE.
As former TN Governor Winfield Dunn said when he announced for Governor in the early 1970's, "support me if you can, oppose me if you must but above all participate."
It doesn't matter to me who or what you vote for as long as you vote. I really wish all you people voting every four years, would vote in every election. We'd have far better officials and the process better if you did.
Saturday's Early Voting Numbers
Downtown West 1,129
Farragut 962
New Harvest Park 849
Clinton Highway 824
Halls 811
City County Building 630
South 584
Love Kitchen 544
Carter 262
Karns Closed
UT Closed
Early Vote Total Today 6,595
Absentee 8,758
Early Votes Cast in Person Total 33,638
Total Votes Cast 42,396