Nick Pavlis, Former Knoxville Vice Mayor and a Knoxville City Council member for 16 years. Born and Raised in Tennessee, Respected lobbyist in TN General Assembly, Relationship Builder with network across Tennessee. Here is the Pavlis Public Strategies website, here.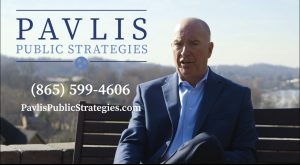 If you are a potential candidate for one of the five Knoxville City Council positions on the 2021 City of Knoxville ballot or a position in 2022, you should talk to Pavlis. The problem with some political strategists are many have either never had their name on the ballot or have been unsuccessful themselves.
If you are a business that needs someone to help with any governmental entity, you should call Pavlis.