Yesterday, the Knox County Election Commission received a financial disclosure for Knoxville City Councilman Charles Thomas. I had previously reported here that his August 2022 filing had $20.62, that was an error. I use (.) decimal points for cents and (,) between thousands and hundreds. Councilman Thomas did not in the August filing.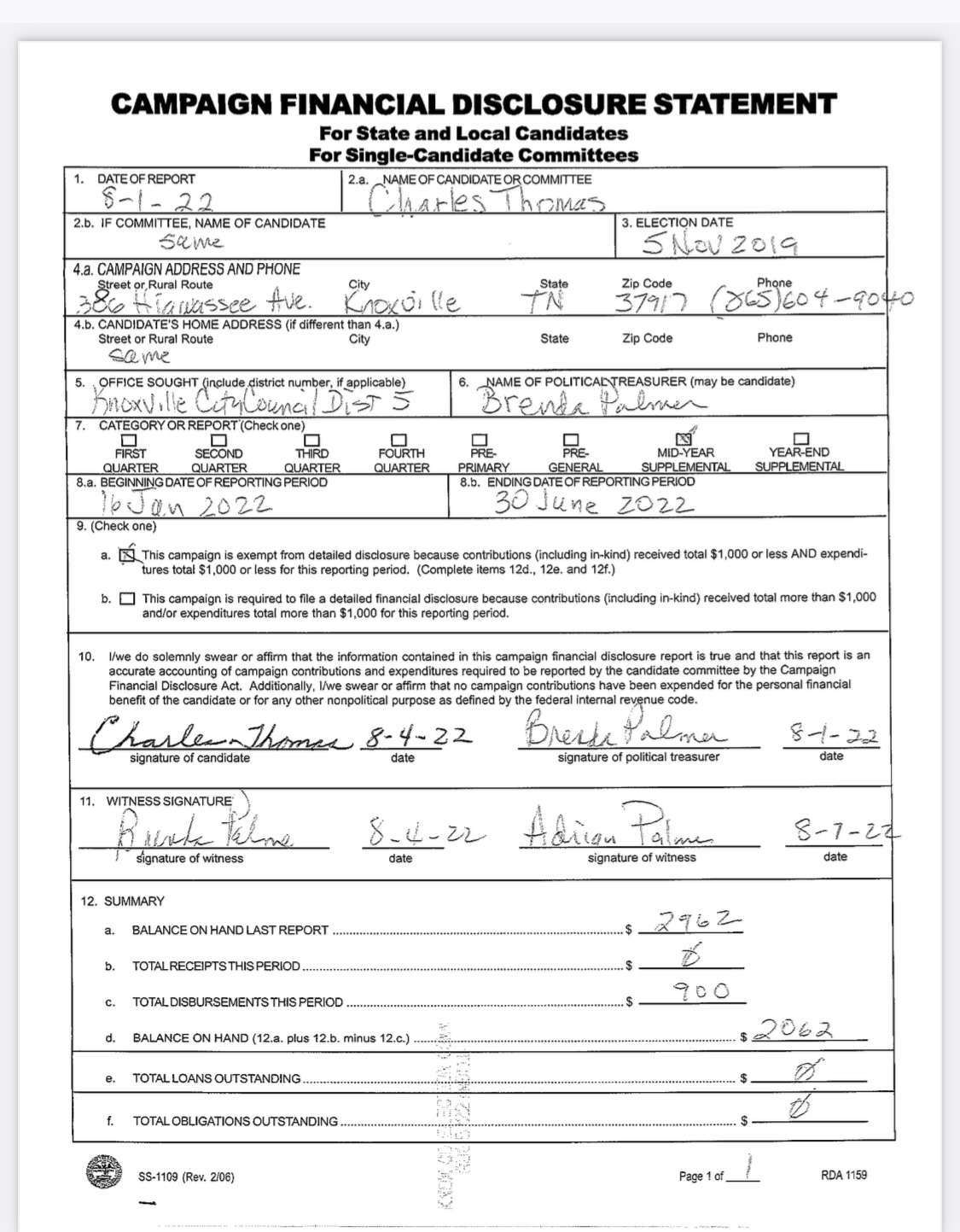 Thankfully, he used an (,) on the disclosure filed yesterday. So he has $1,459 on hand. on his form he list the election date a 5 November 2019. The Primary Election is August 29, 2023 and the General Election is Tuesday November 7, 2023.
First day to pick-up a nominating petition is March 20, 2023 and the filing deadline to turn the petition in is May 18, 2023 at NOON. If you are thinking about being a candidate, a poll worker or just interested, register here and attend this 9 a.m. to 12:30 p.m. Saturday March 4, 2023 seminar by the Knox County Election Commission.