Georgiana Vines reports today here that Governor Bill Haslam is gonna kick off his 2014 reelection with a Knoxville event on Monday January 7, 2013 at Scripps Interactive in West Knoxville.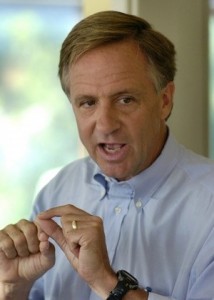 According to Vines report he only has $151,000 plus in his campaign account with some $3.5 million in loans. He and all legislators are prohibited from having raising campaign donations or holding fundraising events while the legislature is in session. The new General Assembly will be sworn in on January 8, 2013.
While Shock And Awe hasn't been the biggest Governor Haslam fan, I do have a question. Who would challenge him on the GOP side? No body I presume. I could be surprised. I just doubt it.
As I blogged about earlier today, the Democrats have an opportunity to be credible, ineffective but still credible if they select the correct person for State Democrat Chairman.