January 6, 2013 in Community, Current Events, General
Six years ago, two of our own Channon Christian and Chris Newsom were taken from us. Today the public were invited to Chris's final resting place and tomorrow at 5:30 pm there will be a memorial service for Shannon.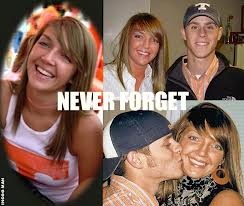 As the Christian / Newsom families have gone through one retrial. While they face the possibility of the remaining convicts being retried. Let us take a moment to remember the two lives that were taken from us.
Christian/Newsom families, We love you and support you in bringing the perpetrators of this crime to justice!