January 8, 2013 in 2013, Community, Current Events, Elected Officials, Government, Rep. Kent Calfee, TN, TN Legisalture
The members of the State House and Senate were "offically" sworn into office today. However, they are given the duties of being the Representative or Senator the day after the November election.
Here is the photograph of Republican State Representative Kent Calfee signing his "Oath of Office". The photograph was posted on Calfee's website, here. The website says that updates are forthcoming and to check back tomorrow January 9, 2013.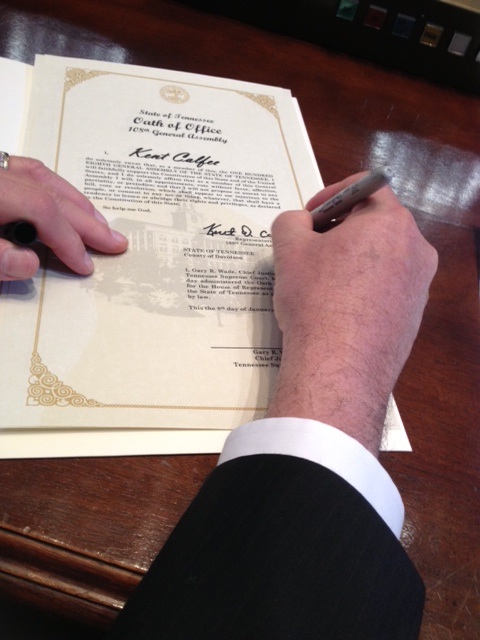 Calfee is off working hard to be a responsible, respectful and dedicated public servant.