This morning, the Knoxville Knox County Peace Officers Memorial was held on the Mary Costa Plaza which is located on the property of the Knoxville Civic Coliseum.
The service remembers and memorializes any peace officer that has passed within the past year.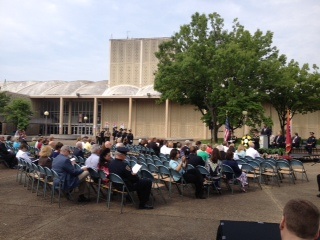 Mr. David "Earle" Foulk of NewsTalk 98.7 FM was one of the Speakers. He spoke of getting the call that his son in law (a KPD Officer) had been injured and Dave and his wife had to go tell his daughter and get too the hospital. Dave delivered a clear concise and time appropriately message. Not too short, Not too long.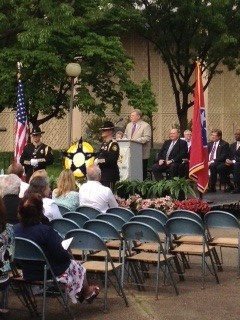 Knoxville City Council Member Brenda Palmer and Knox County Mayor Tim Burchett were present.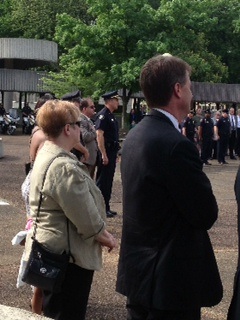 Also in attendance were County Commissioner Ed Shouse, Lt. Dan Raper (THP, Retired) and Radio Talk Show Host Hubert Smith.