Today, Dr. John A. Butler joined by his wife held a press conference concerning the Supreme Court decision on the 1965 Voting Rights Act.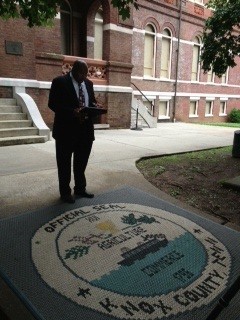 On June 25, 2013 in a five to four decision the U.S. Supreme Court remove a section of the 1965 Voting Rights Act which provides for the oversight and control of restrictive changes in voting rights. Ben Jealous, NAACP National President stated that, "The Supreme Court just aided and abetted those who seek to suppress our right to vote. A narrow majority has ruled that Section 4 of the Voting Rights Act is unconstitutional. This is the formula used to determine which states and localities need pre-clearance before changing their voting laws."

Although Tennessee was not among the states required to seek pre-clearance because of their history in voting rights, they have actively been involved in making laws to restrict voting rights of citizens, as have over 31 other states across the country. This particular section of the law represented the regulatory teeth which enabled restrictive measures to be blocked in 14 states by veto, referendums, court decisions or the Department of Justice in the last two years alone. This year 11 courts blocked restrictive voting laws. Most of these restrictions dealt with voter suppression though photo identification, felony disenfranchisement and proof of citizenship laws.

The Knoxville NAACP joins the State and National NAACP in reaffirming our efforts to ensure protection for voters in the democratic society.

The voting rights Act is a vital tool to protect voters from losing their rights to vote simply because of their race.

Section 5 of the Voting Rights Act, provides special protection in places with an egregious history of discrimination.

Without the formula and this protection voters could face an onslaught of restrictive legislation ahead of elections from local and state entities.

We demand solutions to ensure voting rights of all.

We urge Congress to continue its legacy of protecting voters from discrimination.

We are committed to working with local, state and federal officials to make sure the ballot remains free, fair and accessible for all.

Too many have sacrificed their time, resources and in some cases, their lives to secure the right to vote for us not to continue this fight.

We call upon other organizations who support voter equality to join in this nationwide effort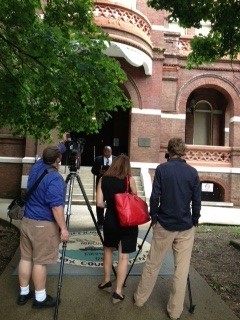 Join our Team of Advertisers!

Contact Us: 865-607-1108