Tomorrow at 6 p.m. at Union Avenue Books in Downtown Knoxville, Author John Emison will have a reading and signing of his latest book. His second book actually, Martin Luther King Congressional Cover-Up. Here is a website related solely to this second book.
Emison a former Knoxville resident relocated to West Tennessee after retiring from his work in Oak Ridge not long after his first book, Lincoln Uber Alles was published and released.
Here is the link to tomorrow's event which also describes the most recent release. Here is the Amazon link that describes Emison's first book.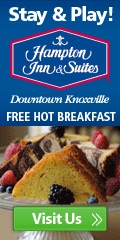 Click for more details