The third annual Knoxville Let's Move! Event will be held this Saturday, May 3, from 10 a.m. to 2 p.m. at Victor Ashe Park, located 4901 Bradshaw Road. The event is free to the public and will feature a greenway of activities aimed at getting youth eating healthier and moving more outside. Registration Forms will be available at Victor Ashe Park at the main pavilion. Children under 16 years of age must be accompanied by a parent/sponsor or guardian. All children under the age of 18 must complete a registration form.
Children and their families will use an adventure map to guide them along a trail of activities, which will include water sports, recipe demonstrations, seed planting, sports and games. At the event, families will use Walk with Walgreens pedometers to measure the number of steps taken that day as they visit more than 80 stations focused on physical activity and nutrition education. The main field demonstration area will feature Knox County Schools Nutrition, Zumba, the PACER Fitness Test, African Drumming and Dancing and the Let's Move Flash Mob. Door prizes will be given throughout the day, and Home Depot will hold a grand prize drawing for a new grill.
For more information on the Let's Move! Event, visit their website, here.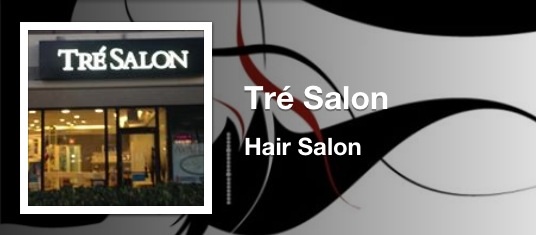 Contact Tre' Salon Here