Back in 1998, I was hired to manage the Republican campaign for Chancellor, from Primary to General. That was a bad year for Republicans. All four contested seats went to Democrats. Below was the winner of that August 6, 1998 campaign at the Farragut Independence Day Parade.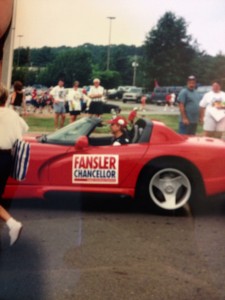 Here were his volunteers at the end of the parade. BTW, a big rain storm came right before the parade and drenched everyone, then it stopped for the parade.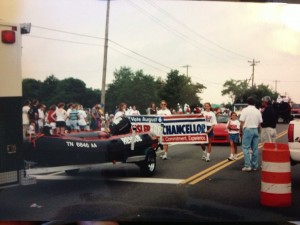 In 2006, the Chancellor was not opposed by a Republican candidate. At that time, I served as the Knox County Republican Party Chairman. Most sitting Judges do not get opposed.
Then today just sitting watching the parade for probably the 22 of the 27th year history of the Farragut Independence parade! I coulda swore it was déjà vu all over again.
And the supporters,