On March 2, 2019 when we left Woodbury on the TN Whiskey Trail, we traveled over to Lascassas, TN. It's an interesting drive and a drive you wonder if your GPS is smoking something illegal. In Lascassas through the end of March was Jug Creek Distillery. Since the end of March Jug Creek has closed to concentrate on Heath's healing and rehabilitation.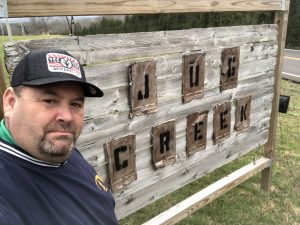 Heath and Angela of Jug Creek closed to the traffic accident that Heath had that resulted in a traumatic brain injury.
Jug Creek made vodka, whiskey and liqueurs. It's good stuff. Unfortunately, the weekend of 3/2/2019 they were closed as Heath and Angela had the flu, so I took the digital check in on the TN Whiskey Trail passport and of course a picture to ensure I was there. I have been able to obtain some product.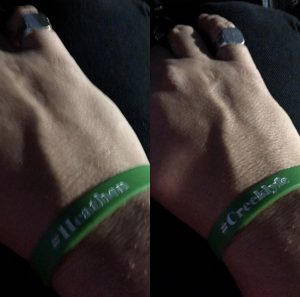 In addition, I wear a #creeklyfe #heathon band and when we finished the trail on 4/26/2019, I wore it in honor and support of Heath and Angela, who I still haven't met in person YET.