The West Knox Republican Club met tonight and elected the leaders for next year. Gary Loe was elected President, Ron Leadbetter, First Vice President, the position is vacant for Second Vice President, Mike Crane, Secretary and Vivian Slaughter is Treasurer.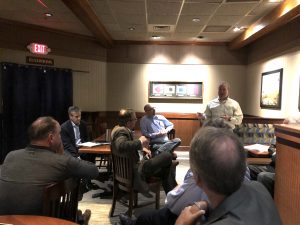 Kyle Hixson and Wes Stone Republican candidates for Knox County Criminal Court Jusge. John Schoonmaker, Knox County Commissioner Fifth District and Scott Broyles, Candidate for Knox County Commission Fourth District we're present.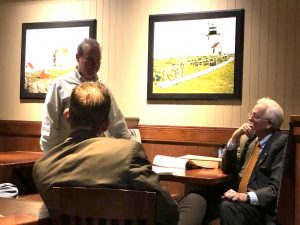 State Representative Martin Daniel was the Speaker. He discussed the civil asset forfeiture bill he has tried for several years. He discussed legislation to get rid of or reduce the certificate of need requirements. He discussed some proposed refutations in grocery tax and elimination of the professional privilege tax.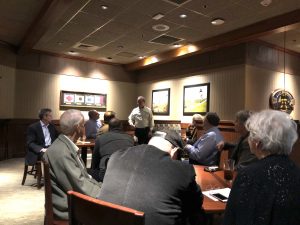 He then discussed how his own districts Republican advantage has begun to decrease.