A few years ago, Monroe County hired a new Director of Schools. a woman and an African American, no less. Dr. Deanna McClendon challenged the status quo and ruffled up a few good ol' boys.
Check out this online petition.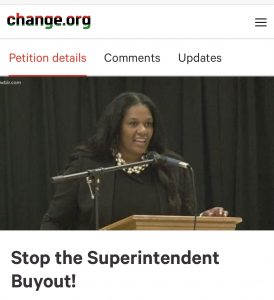 Now, it seems the Monroe County School Board is set to vote on beginning a termination on her Monday March 1.
The story (from anonymous sources) is the School Board have the word from their funding body, Monroe County Commission that the money is available for the buyout.
There is also a belief that the Mayor, a former Teacher, is looking for a job, as Superintendent of Schools as his ability of re-election is slim to none.