Knoxville, TN – Community leader and South Knoxvillian, David Hayes, is running for Knoxville City Council District 1 to build a Knoxville for All.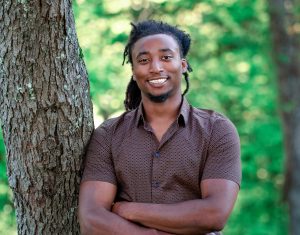 "Knoxville deserves new leadership that is willing to make the changes our communities need to prevent future tragedies like the death of Anthony Thompson Jr. Knoxville deserves leadership that will fight to end poverty and stop displacement from gentrification. Knoxville deserves leadership that will empower all of its residents, not just the rich and powerful. We need leadership devoted to building a Knoxville for All."
"This campaign is committed to far more than electing a single individual. We're committed to achieving justice and healing for our communities. We're committed to empowering residents to have a control over the development of their neighborhoods. We are committed to transforming the city budget into an equitable budget that is created by and for the people. We are committed to addressing the root causes of the harm and violence we experience far too often."
"I love the people of District 1 (South Knoxville and the UT area) and appreciate my community for helping me become the leader I am today. District 1 has been my home since I returned to Knoxville at age 18. District 1 deserves a representative that is committed to solving our problems, instead of perpetuating them. We need leadership that will consistently advocate for renters, home owners, and neighborhoods instead of corporate developers and gentrifiers. District 1 deserves leadership that is committed to building unity and solidarity; and we deserve leadership that empowers houseless residents to be a part of solutions that better their lives and the community. Once I am elected, District 1 will finally have a representative who fights for all it's residents, not just the rich and well connected."
"As we begin this campaign, I look forward to bringing community members together and incorporating their vision for Knoxville into our platform. Together we will build a united, diverse, and powerful coalition. It's time that Knoxville's City Council worked for all of us."
Vote for a Knoxville for All! Vote David Hayes for City Council District 1. Early voting for the primaries begins August 11th.
.
You can visit the Vote David Hayes campaign,
here
 and follow the campaign on social media @votedavidhayes.