Compass Knoxville's morning email wrote about Fox News Tucker Carlson comments about Knoxville and Knoxville's Mayor Indya Kincannon. Kincannon and her Communications folks declined to respond to Carlson's comments.
How would Carlson become aware of Knoxville and in particular Mayor Kincannon? Could it be Knox News Government Reporter Tyler Whetstone?
Whetstone was a contributor to The Daily Caller.  I've been told Carlson and Whetstone worked at the Caller together and the New York Times reported that Carlson sold his stake of ownership in the Daily Caller last year.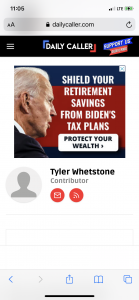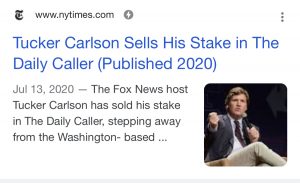 Kinda of interesting connection, I would think.