The Knoxville-Knox County Food Policy Council celebrated its 40th anniversary and recognized individuals and organizations that have contributed to the community's food system at a recent event held at CAC Beardsley Community Farm.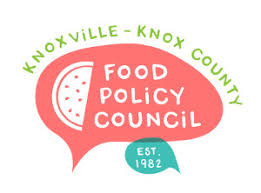 Knoxville Mayor Indya Kincannon praised the role of the Council at the event, saying, "It's important to recognize and celebrate the commitment of all of the individuals and organizations that have contributed to bettering our food system.  
"While there is more work to be done, the Food Policy Council's role has been highlighted during the pandemic with reinventing service delivery models and taking care of our community's most vulnerable."   
As part of the celebration, Kimberly Pettigrew of the United Way of Greater Knoxville presented the inaugural Wilson Awards. The awards recognize individuals and organizations that have demonstrated innovation or a career-long commitment to addressing the inequities and disparities in our community. 
The awards are named for Robert Wilson, a former Planning professor at the University of Tennessee, who is credited for spurring on the creation of the Council and who passed away earlier this year.  
Two categories of awards have been established, the Legacy Award and the Innovation Award. 
This year's recipients included: 
Legacy Awards 
Community Action Committee (CAC) – for its support for the creation of the Food Policy Council and commitment to food access  
Vivian Williams, National Women in Agriculture – for her support and legacy with school gardens and education, as well as support for local food and agriculture 
Innovation Awards 
Tim Howell, SCHAS Out Shopping Program – for creating an innovative program to provide grocery shopping assistance to those who are 60 and older or immune compromised 
Brett Foster, Director of Nutrition, Knox County Schools – for leadership and assistance in advocacy and policy for students and families and navigating school meal delivery during the COVID-19 pandemic 
"We collaborate on projects and grants," said current Chair Jennifer Russomanno, outlining the role of the Council. "And when needed, such as during the COVID-19 pandemic, we come together to solve problems." 
Dwight Van De Vate, Chief of Staff for Knox County Mayor Glenn Jacobs, delivered a proclamation from Knox County honoring the Council. In addition, state Sen. Becky Massey provided a resolution commemorating the Food Policy Council from the State of Tennessee. 
The Knoxville-Knox County Food Policy Council, formed in 1982, is the oldest municipal food policy council in the U.S.  
The Council serves as a forum for local stakeholders to develop and assess public policy strategies and make recommendations that promote a healthy, fair and sustainable food system. 
To learn more about the Knoxville-Knox County Food Policy Council, go here.