The evening of June 1, 2023 a media notice went out that Knox County Mayor Glenn Jacobs and Knox County Sheriff Tom Spangler would make joint statements the next morning June 2, 2023. The result of the announcement is the Mayor caved!
In wrasslin' terms he could have begged out from a "cripplercrossface", "sleeper hold", "figure four leglock", "walls of Jericho" made famous by Chris Jericho, "hells gate" made famous from Kane's brother The Undertaker or my favorite the "sharpshooter" made famous by Bret Hart.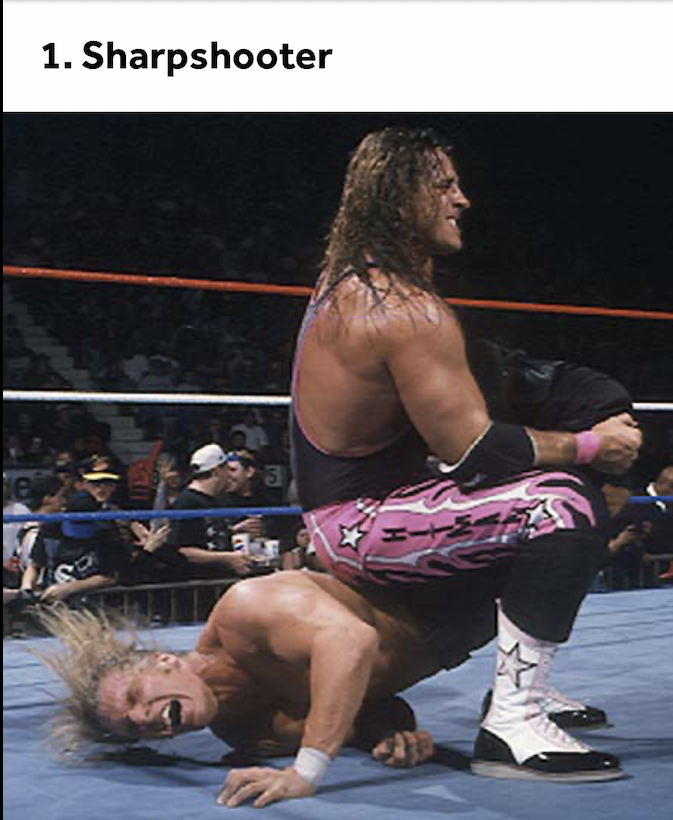 Maybe a bunch of folks from out of Knox County asked and twisted the Mayor, in a way he ain't been twisted in a wrasslin' ring to support the 30% salary request of Sheriff Spanky. Not one editorially column printed, broadcast or blogged supported the Sheriff's request. Even our former Conservative Republican Congressman John J. Duncan, Jr. wrote an op-ed that he had never seen this type of request in his over three decades serving in Federal Government.
On May 8, 2023, the Mayor announced and presented to Knox County property tax payers a budget that he had worked presumably for four to five months crafting. It was a responsible, reasonable budget, I recall him saying. In the days and weeks after the budget presentation the Mayor continued with statements and social media posts that in his four prior budgets he had increased KCSO (Knox County Sheriffs Office) salaries by 24%. That no one had supported the blue more than him.
On Friday June 2, when Jacobs announced his new "compromised" proposed budget changing the KCSO Corrections and Patrol from an 8% increase to 27% and 12% this year. Corrections starting salary will be $50,100 and Patrol starting salary will be $51,100.
The UOPP (Uniformed Officers Pension Plan) will be capped at the 8%, that is to protect some of the hemorrhaging of the taxpayer money to fund a pension plan that closed and was only open for a few years. But in this coming fiscal year, I am told the UOPP will cost $10 million or more. Also, the Sheriff will surrender some unfilled positions.
Now, this "compromised" budget was clearly a twelfth hour change, as Knox County Commission is scheduled to vote on the new budget the evening of Monday June 5, 2023. They have until the end of June. I would suspect the Mayor knows he has the votes to pass it, Monday as this is written on Saturday evening. However, Fourth District Knox County Commissioner Kyle Ward told the Sheriff (at the May Commission Work Session he couldn't support 30%, maybe 12-15% from the 8%.
On Friday afternoon, Mayor Jacobs informed the general government employees (full disclosure: I am one from 7:30 a.m. – 4 p.m. Monday through Friday) that he was additionally recommending their raise from 3%-5%, that was in response I suspect to the general government employees reaction to the compromise announcement and in particular their officeholders, Trustee Justin Biggs, Criminal Court Clerk Mike Hammond, Assessor of Property John Whitehead, Register of Deeds Nick McBride and County Clerk Sherry Witt preparing to go to the mat for their employees.
I am not sure where this additional money is coming from that wasn't available on May 8, (because the funding source is not a tax increase) but was found by June 1. Could it be the $80 million bond that Commission approved in May that they were told they were only borrowing $60 million? I don't know. That is all above my paygrade.
If Mayor Jacobs announces that the additional money came from the proactive collections of the Knox County Trustee Biggs and his team since September 1, 2022, in addition to Trustee Biggs January 2023 tax sale could be another explanation.
What is the effect for Sheriff's employees. It seems there is no motivation for someone to move from Corrections to Patrol, Now. YES, the starting pay for Corrections and Patrol exceed $50,000 a year that sounds good and is good. The other side is that more seasoned Corrections and Patrol officers will likely have salaries of $75,000 – $85,000 a year, there could be some close and potentially exceed $100,000. Utilizing the Mayor's number of 24% pay increases over the last four years and 27% for Corrections this year, in five years that is a 51% increase. Again, using the Mayor's numbers 24% over four years and 12% this year for Patrol that is 36% increase.

On June 2nd when Sheriff Spangler said, "I believe Mayor Jacobs will agree with me, more needs to be done". That could be interrupted to mean they are not done asking for more. Next year, will they demand the 2023 27% and 12% be pensionable, retroactively?
The argument can be made that there have been more teachers, school employees injured or murdered in schools than Corrections or Patrol Officers in jails, detention facilities or on the road and what is the starting salary for teachers.
Knox County Convenience Center employees are in the heat, rain snow dodging cars and trucks as people are dumping trash. Knox County Parks and Recreation and Engineering and Public Works employees are also in the heat, rain, snow often dealing with parents, grandparents that are upset over a ballgame that didn't go like they wanted. Engineering and Public Works employees are dodging traffic in making road, sidewalk, ditch and drainage repairs or that massive sinkhole in Halls about four years ago, where they worked 24/7 until the sinkhole was fixed. These employees do not get reduced or free lunches during their lunch or dinner break on work days. They do not get to take county equipment and resources (a county cruiser and gasoline) for their use to work a second job.
Everyone that works with the public in public service doesn't do the work expecting to be paid a six figure income. When something can't be done by law or rule, the natural reaction is to be upset and any Knox County employee behind a desk or counter gets that reaction from the public not the elected official.
As we know, many political battles of the past could be copied and pasted into this scenario. The Mayor was against it, before he was for it.
Last year, Larsen Jay, a Knox County Commissioner went to Knoxville City Council asking that they reject last years proposed City budget. Siding against Knoxville Police and Knoxville Fire increased salary increases. I don't recall but how much of an increase that was, was it less that 46% – 51%, so who raised it more, Kincannon or Jacobs?