This evening a meeting was held at Vine Middle where Superintendent of Knox County Schools Dr. Jim McIntyre met with parents and the community about Vine.
I was not able to attend. There were a couple of reliable sources of Shock And Awe present at the meeting. The preliminary report is that the meeting became raucous. That supporters of charter schools dominated the meeting. Evidently, the public was shown that Vine has room for improvement. The last 3 years the grades of Vine were all F's and a B in writing. The perceived perception from the parents is that they are desperate for improvement. One of my sources reported that "the crowd went nuts when he (Dr.McIntyre) threatened to have the former PTA President removed from the meeting."
Here is a photograph of the meeting in progress. No raucous pictures were submitted.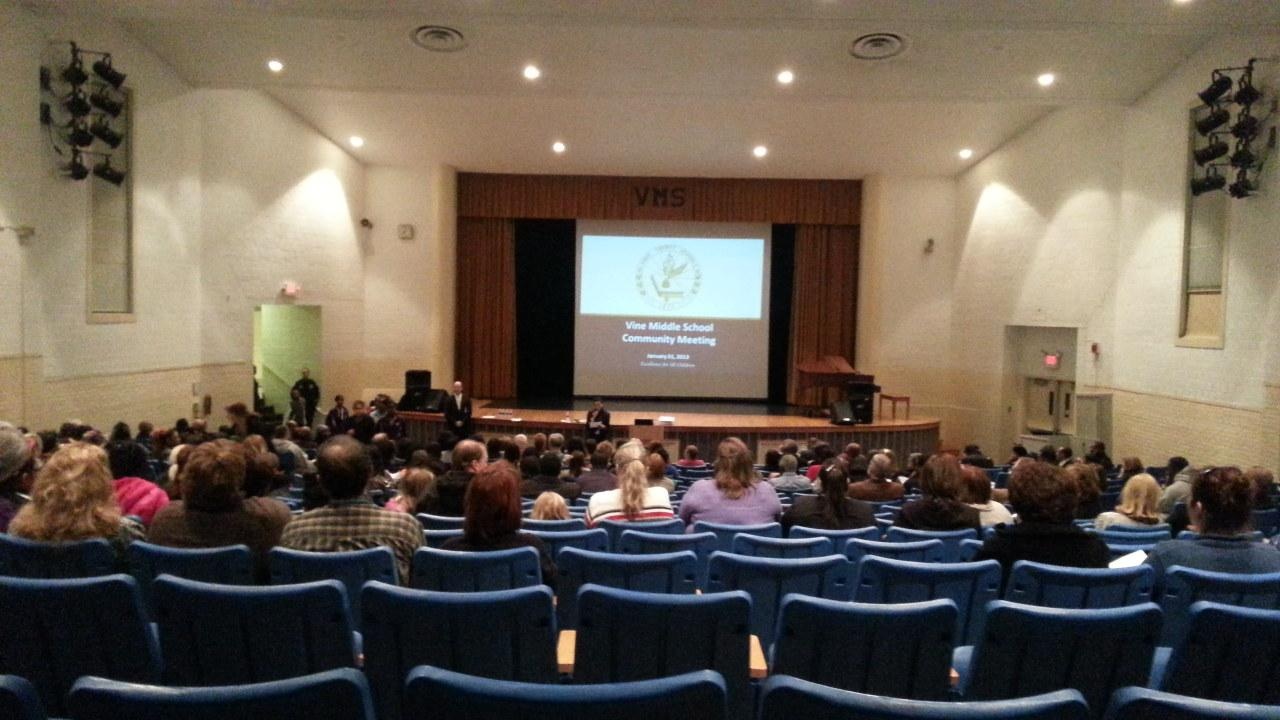 Commissioners David Wright, Sam McKenzie and Amy Broyles attended. They are three of four Commissioners appointed on Monday to serve on a Commission/SchoolBoard ad hock committee. Mike Hammond was also appointed but did not attend tonights meeting. Apparently, School Boarders Gloria Deathridge, Lynne Fugate and Doug Harris are the Board Members on the committee.