A week ago yesterday we posted this about who the NEW Chief of Security for Knox County Schools would be. Today Dr. James P. McIntyre, Jr. announced that Deputy Chief of Criminal Investigations for KPD Gus Paidousis is the Schools Chief of Security. He will begin his duties sometime around May 20, 2013.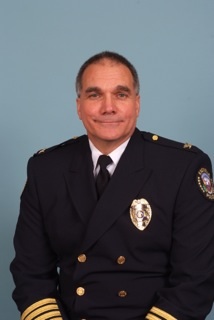 This afternoon, several media individuals were on a conference call with Chief Paidousis. He is attending a National Amber Alert Conference. Shock And Awe participated in the call. I asked if he had any ideas for realigning the leadership of the department and would Interim Chief Rodney Beverly return to Assistant Chief. Paidousis said that he would examine everyone's efficiency and competence. He spoke highly of Beverly. He did say that he did not believe that he has a say it whether Beverly stays or not.
In addition, I asked how Chief Rausch (KPD Chief) took the news of his retirement and departure from KPD. He said well he acted upset. Paidousis said that there are many good people at KPD and spoke highly of Rausch and their longtime professional association and friendship.
In addition, to examining the School Security departments people talent. He must also begin the process of hire and train 58 new officers. He said that he will begin directing the review of all safety plans. After implementation of the plans then it is practice, practice, practice.