The Knox County Commission took up the matter of censuring Commissioner Jeff Ownby for his public indiscretion last May. Commissioner Amy Broyles was absent leaving only 10 Commissioners. The vote to censure Ownby was 8 for, 1 vote against by Chairman Tony Norman and 1 vote to pass by Vice Chairman Robert Lawrence Smith. Because it was a voice vote and Ownby did not express a vote, NO or Pass. It reflects that he voted to censure himself.
Interesting that Commissioner Sam McKenzie challenged Chairman Norman for voting NO at the work session last week. Norman in responding said that the timing of Ownby's arrest was suspect. Norman may have alluded to entrapment, but failed to publicly qualify his comment. Norman and Smith wrote letters of support for Ownby last June and were elected Chairman and Vice Chairman in September. Ownby made the motion for Smith as Vice Chairman in September 2012.
Ownby's lack of discretion in a public setting is now completed in the court and before Commission. The only exception is if the voters of his district chooses an option for an ouster suit.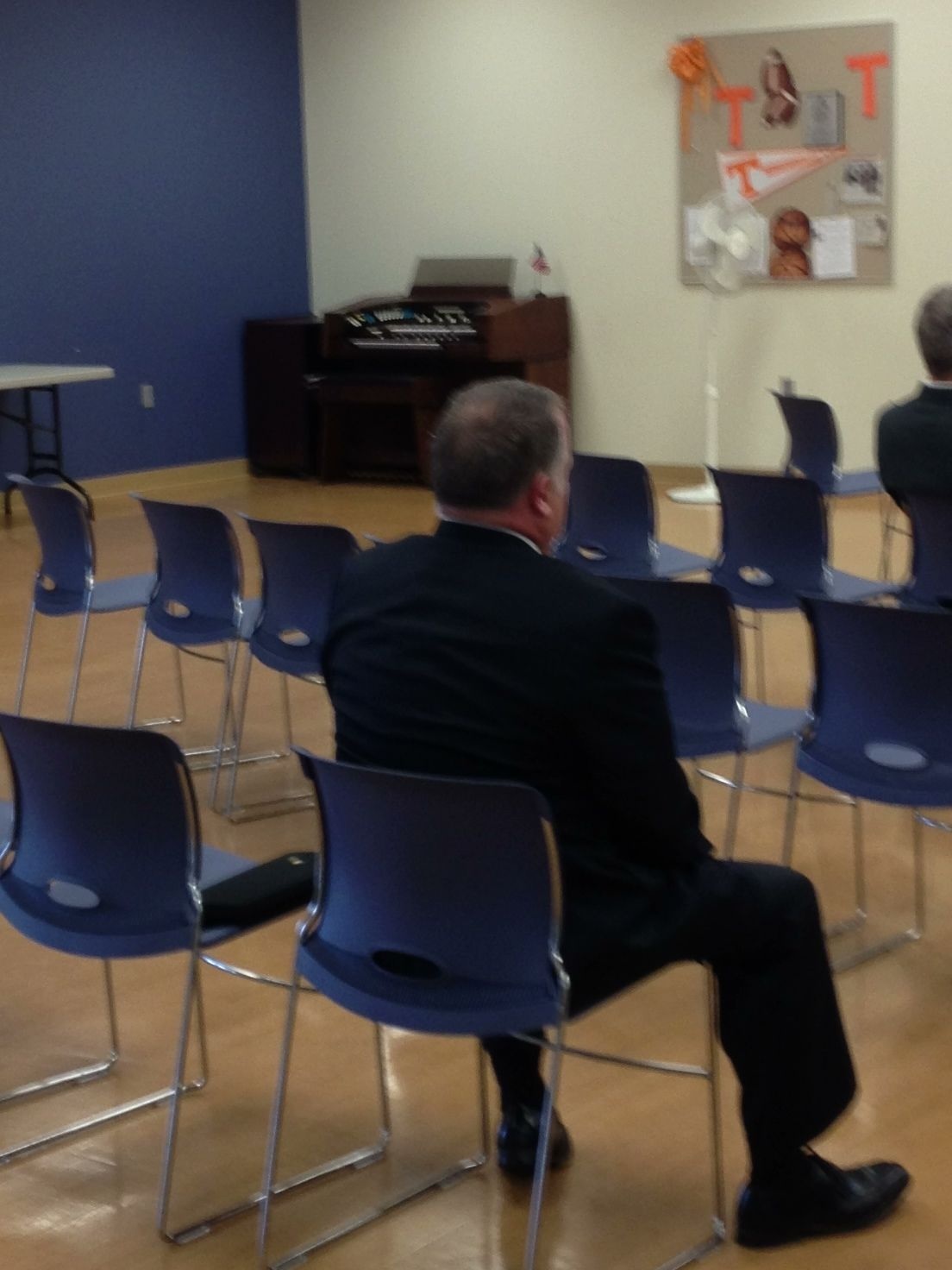 Pictured above is Ownby at a recent public forum in the Halls community where Knox County Mayor Tim Burchett unveiled his proposed 2013-2014 county budget. It passed County Commission today in a vote of 10 in favor, 0 opposed and Amy Broyles absent.