You remember the discussion about PlanET? It was a regional planning think tank that traveled around conducting forums as a listening tool in order to create some Regional Plan.
There were supposed to be follow-up sessions back in the fall. The intial fund source came to the City of Knoxville in the for of $1.2 – $1.4 million dollars.
I have received through a source the agreement that came with that money. The agreement has Mandatory Outcomes. Ruh Roh! Yes as all Federal Money trickles to the locals there are strings attached. That is not what was billed to the folks that attended the initial sessions.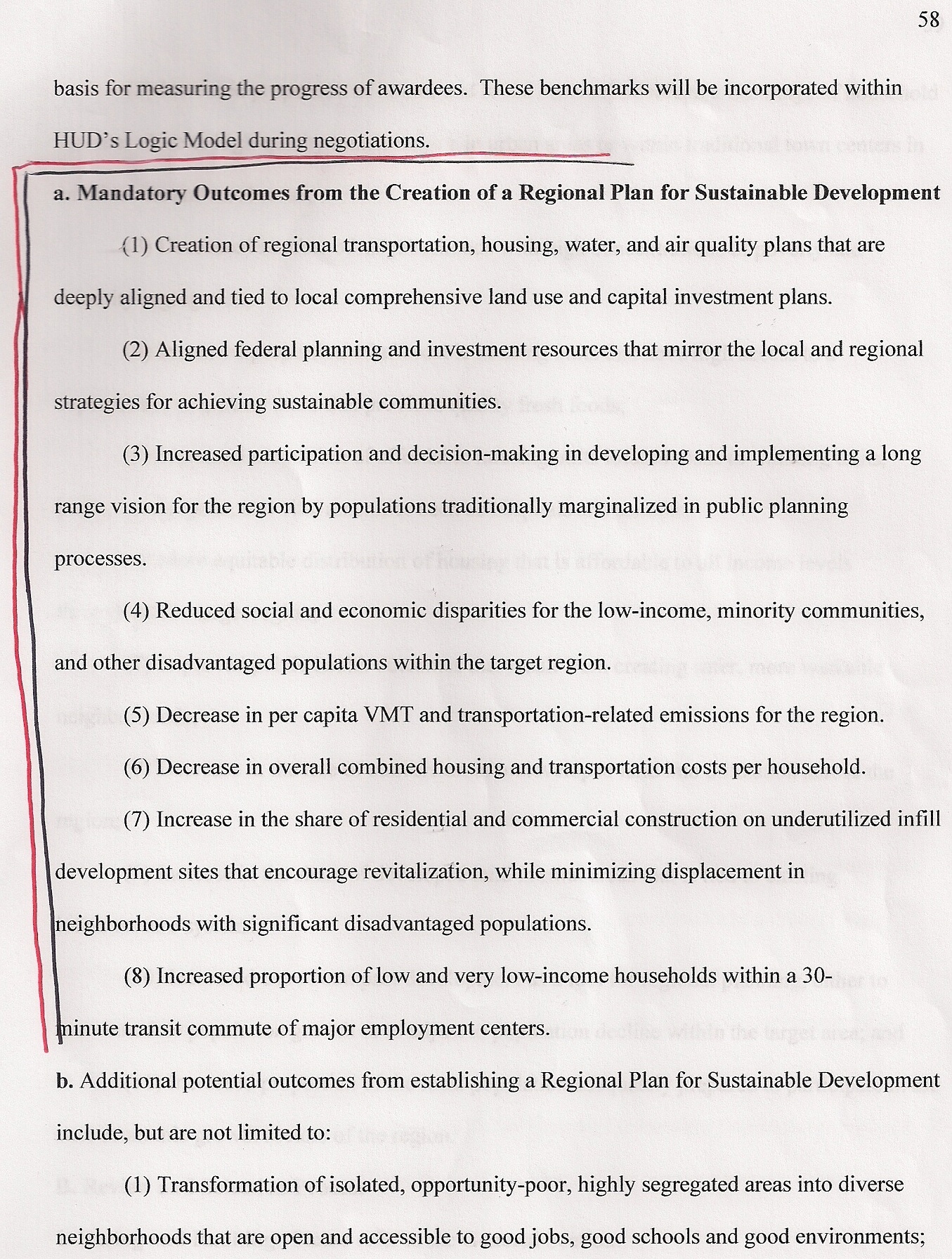 This is page 58 of a Department of Housing and Urban Development (Docket No. FR-5396-N-03) Notice of Funding Availability (NOFA) for HUD's Fiscal Year 2010 Sustainable Communities Regional Planning Grant Program