Personal Note: I am confident that this post will be criticized. As brianhornback.com approaches the ninth year anniversary of providing information, comparing and contrasting issues. The approach has always been as an umpire. Simply calling the balls and strikes as they occur. I have friends and critics on both sides of this post. Some of them may become new found friends and some may become new found critics. It is what it is, folks. Just Keep calm, Play Nice and Love Everybody!
This school year Knox County Schools will open two new buildings. The Carter Elementary School and the NEW Northshore Elementary School. Knox County Mayor Tim Burchett took on the Carter Elementary School and the Knox County Schools took on the New Northshore.
I will not even muddy the water with how the Knox County government performed on the Hardin Valley High School. That has and continues to be exposed as a colossal failure.
On Monday, Knox County Mayor Tim Burchett presented a check for $13,869,737.84 The land cost was about $1,000,000.00 Bringing total cost to $14,869,737.84 When Mayor Burchett presented this school proposal the price did not include FFE (Furniture, Fixtures and Equipment) He assured the School Board that the county would ensure the FFE would be provided but separately. According to this blog report from Mike 'da career killa' Donila the FFE is expected to be $2,000,000.00 The total cost of Carter is at $16,869,737.84. The square footage is 86,541 and was built for 650 students although only 500 are expected to occupy the building in August 2013. It has enough common area meaning classroom space, rest rooms, gymnasium, library, cafeteria etc for 850 students.
The cost of Carter per square foot is $194.93 (give or take a cent or three)
The cost of Carter per student is $33,739.47 (give or take a cent or three)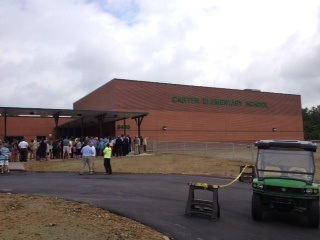 As of 6/3/2013 Northshore Elementary has cost the school district $14,125,099. There are still outstanding obligations of $2,632,148. The total either paid or committed is $16,757,247. The total project budget approved by the board is $18,300,000, which leaves a balance remaining of $1,542,753. The total budget of $18.3 million includes architects, construction, communications/cabling, and FFE. Total square feet for the school is 128,492. The projected student enrollment for August 2013 is 1,000
The cost of Northshore per square foot is $142.42 (give or take a cent or three)
The cost of Northshore per student is $18,300.00 (give or take a cent or three)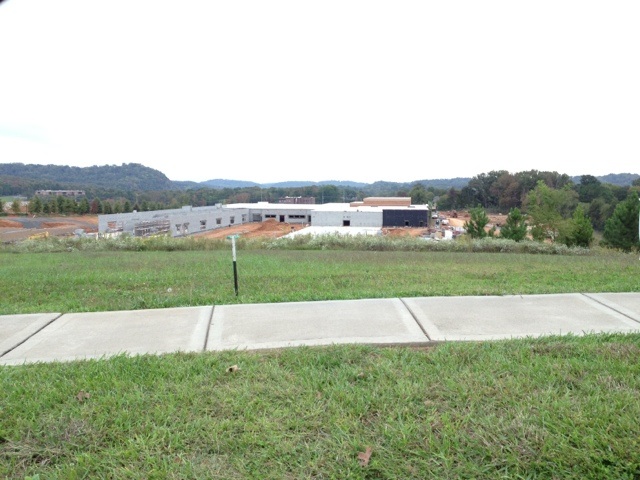 I saw a tweet on Monday that said "Congrats to Mayor @timburchett on: his #GROUNDBREAKING day at Carter he broke ground with new untraditional methods of financing schools"
Folks, the numbers don't lie!
I supported Carter getting a new school, in fact I was one of nine school board members that voted to purchase the land for Carter to be built on in 2002 or 2003.
However, spending $52.51 more per square foot at 86,541 square feet is $4,544,267.91 in addition spending $15,439.47 more per student is not being a conservative steward of our tax dollars.
Knox County should look to the private sector for building schools effectively and efficiently and delivering schools at an effective conservative use of our tax dollars. Claiborne County Schools built two high schools with blocks, bricks and mortar with every bell and whistle and TSSAA regulation sports facilities for less than Hardin Valley High School was built within just a few years of each other. As a disclosure, that private sector Construction Manager does happen to be one of my advertisers, Construction Plus, Inc. I have blogged about CPI long before they ever began advertising. The bottom line is we can not continue these experiments.