The one time (1996-2000) former School Board Member (who has a throw away newsprint bird cage liner) doesn't like one of the Commissioners that is being encouraged, begged and persuaded to run for Commission Chairman.
He evidently likes and supports the other guy who has a history of bulling, intimidating and trying to coerce young men. Read this post and this follow-up post where I received the story from the victim.
The same korryton kommunity krony that authored the opinion piece bragged on a few former Commission Chairmen. He doesn't like one in particular. But not mentioning Thomas "Tank" Strickland of the City of Knoxville administration, John C. Griess, David Collins, Current Commissioner Mike Hammond and the late Ralph Teague in his opinion piece leaves the reader with the only conclusion that they could conclude and that is these former Chairmen are in the same boat as the ones the author does not heap praise on.
One of the Chairmen that the one time former school board member likes lost his position on Commission (serving South Knox County, before moving to East Knox County to win 6 years later) while he was Chairman because he along with the former late Commissioner Joe McMillan were publicly exposed for receiving free cable television from the cable company that had the exclusive contract for cable service and was governed by the County Commission.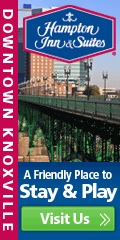 Click for more details