Mike Donila reported how the county mayor wants to give away Seven Islands to the State of Tennessee. I am not sure that is a good idea, after all when the county mayor was a State Senator do you remember (like I do) how (during budget debates) they always threatened to shut down the parks. If I am not mistaken they were shut down for a while.
My conservative beliefs tell me that we should have more local decisions and control, not giving our assets and control away to the state and/or feds.
Making Seven Islands a state park is not a great idea in the amount of traffic that will get dumped off Exit 402 (Midway Road) and travel across our county roads. Will state attempt to acquire River Islands golf course that is near by and commercialize the area and/or create another access to not only South Knoxville & South Knox County but also into Sevier County?
I haven't formulated my position on this issue. However, I am watching the debate over here at the local liberal playground.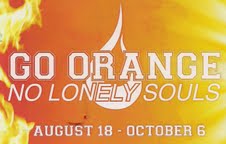 Click here for details