On October 17, it was reported that a lawsuit was filed against BrianHornback.Com the suit was served about 8 days later. The day after it was served the clock began ticking for a response. Today was the day to respond.
It is not fun when the news becomes about me. But respond we were required to do as we didn't ask to have the litigation filed against this 9 year old website.
While I will not bother you with a lot of the details. You can find them at other news sites. Below are links to read about the answer.
Here is the post Mike Donila posted on Screams From The Porch.
Here is the article authored by the Extraordinary News Reporter Jamie Satterfield over at the Big Metal Shed on the Hill.
Here is the Ear to the Ground piece that appeared in the Metro Pulse on Wednesday November 27.
Here is the post from Jack McElroy's blog the Upfront Page. McElroy is the Editor of the Knox News Sentinel housed in the Big Metal Shed on the Hill.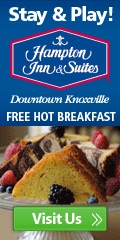 Click for more details