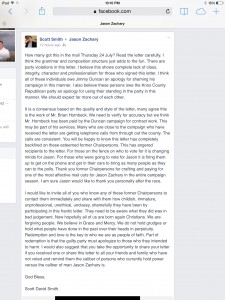 The following post was attached to Congressman Duncan's opponent Facebook. I contacted Congressman Duncan's opponent through text message and email that this information is erroneous. I am not the author of said letter. I was asked to sign it and because the letter is factual regarding the Congressman's opponents lazy voting record. I happily signd it. If you will notice this particular individual writes as if one he is speaking for more than himself and second that he speaks for the Congressman's opponent.
I will say other than this very bad erroneous post, no one has called or contacted me to object for standing up to the record of a lazy voter turned Congressional candidate.
Here is the letter that 9 other former Chairmen and I signed.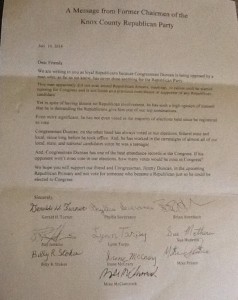 It should be noted that this zealous supporter of the Congressman's opponent describes his college experience on Facebook as Studied a Totally a Useless Things. at Carson Newman University. He apparently identifies a nickname on his Facebook as HorseSpit.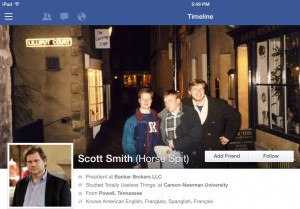 Additionally, this persons name has appeared on the ballot, he qualifies as a public official. Nothing posted here is in any way other than correcting misinformation presented by him. Certainly there is no malicious intent to slam, slander or hurt this individual.