TN House Speaker Beth Harwell has communicated the following to the TN House of Representatives.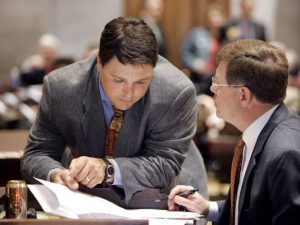 "I wanted to let you know of some changes happening for this General Assembly. After 18 years of service to the Tennessee General Assembly, the Chief Clerk of the House, Joe McCord, will be leaving his post to pursue a new opportunity. His departure comes after serving 12 years as the state representative from Maryville in East Tennessee, and six years of service as Chief Clerk of the House.
I sincerely appreciate his service and will miss his counsel, and his institutional knowledge of the House Rules, procedure, and the state constitution. I wish him the best as he pursues this new opportunity.
I will be appointing Tammy Letzler Chief Clerk of the House, Daniel Hicks as Assistant Chief Clerk/Parliamentarian, and Kim Cox as Assistant Chief Clerk. All three are long time employees of the House Clerk's Office, and have always ensured the day-to-day operation of the House runs efficiently. I have the utmost confidence in them, and I look forward to working with them in these new roles