On the occasion of the birth date of the 40th President of the United States, Ronald Reagan, the Tennessee Conservative Union (TCU) is pleased to announce the appointment of it's statewide Chairman, Gary Loe of Knoxville, Tennessee.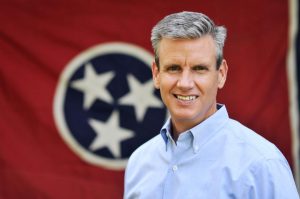 The selection is the result of a unanimous vote by the TCU board members and the chairman search committee. The search began in the spring of 2015 afterChairman Lloyd Daugherty passed in October of the prior year. The decision was made to postpone candidate interviews until after the 2016 Presidential Election, as most of the state and nation's focus was on national politics.
Kelvin Moxley, who has served as Chairman Pro Tempore remarked "We are certain Mr. Loe will carry on the legacy of former Chairmen Alice Algood and Lloyd Daugherty to build the TCU to greater heights to lead us into the age of the new millennium".
Loe received news of his appointment as TCU Chairman over the weekend.
"I look forward to joining forces with the Tennessee Conservative Union and its 12,000 members across the state, " Loe said. "I'll work hard to continue the TCU's successful efforts as a powerful voice in keeping taxes low, while maintaining a strong business climate. We want government out of the taxpayer's pockets. I'll always look for ways to cut the burden of the government, and enthusiastically encourage lawmakers to figure out how to fund the budget without increasing taxes. Now is not the time to raise taxes on Tennessee families."
The Tennessee Conservative Union is launching a new website here and can be found on Facebook here and Twitter here.