65 people attended a meeting in the Commons Area of Farragut High School. The meeting was led by Knox County School Board Member Susan Horn, Knox County Commissioner John Schoonmaker and Farragut Alderwoman Louise Povlin.
The last meeting like this was about two years ago according to an article in the Farragut Press last week.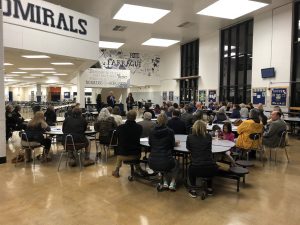 There will be multiple post over the next few days, as I upload the recordings to YouTube.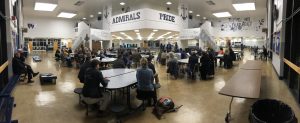 There was about a 24 minute discussion about the Knox School Central Office move to the TVA East Tower. After the 24 minute discussion, Schoonmaker asked for a show of hands for the people that wanted the schools to stay in the Andrew JOHNSON Building, nearly every hand was raised. He then asked for hands to move to the TVA East Tower, no hand was raised. There was significant interest in pursuing Knoxville Centre Mall aka East Town Mall.