On Tuesday March 24, 2020 Faith Words a division of Hachette Book Group releases The Inquisitive Christ by Cara L.T. Murphy.
Scripture reveals that Jesus asked over 300 questions to teach, engage and invite us closer. Murphy now allows us to experience an intimate and transformative conversation with the Son of God by throughly exploring twelve of the most powerful questions from the Gospel.
You can purchase it from Amazon, here.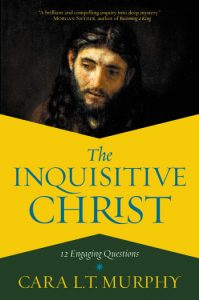 This is a SPONSORED Post