On August 30, 2016 Gospel Jazz Instrumentalist Ben Tankard's first major book is released and available. I have read it and it is worth your purchase. Tankard opens up not just about the high points of his life, but his failings as well.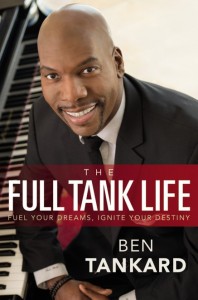 In The Full Tank Life he breaks down Destiny
Dreams
Environment
Subconscious
Time
Inspiration
Network
You
Within the helpful stories and self help tools the book includes a Diary that allows you to modify the information to your own life. In addition, a lot of Benspiration, quotes and inspiration for your daily walk and life. Check here for online retailers where you can purchase The Full Tank Life.