In a year when State Representative races are fought with little news coverage, 'the school yard bully' Gloria Johnson has called her second press conference to try to bully State Rep. Eddie Smith into a corner of the building to get her way.
The voters of TN House District 13 are good people and the bully antics of their one term  legislator should be rejected.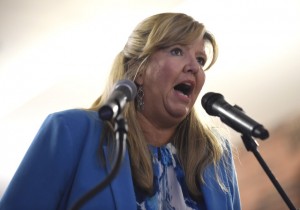 Her first press conference she wanted him to denounce the Republican nominee for President Donald J. Trump. In the second press conference today she wants him to denounce the ads that are not coordinated with his campaign. Ads by Tennesseans for Student Success and TN House Republican Caucus.
Here is a 2:32 review of her legislative effectiveness.