The two races that were most competitive in last nights election elected a Republican and a Democrat.
District 18 to replace retiring State Representative Eddie Mannis was won by Republican Elaine Davis over University of Tennessee Professor and Democrat nominee Dr. Greg Kaplan. Davis garnering 11,510 votes or 54% to Kaplan 9,806 votes or 46%.

in District 90, Democrat State Rep. Gloria Johnson returns to Nashville after surviving a challenge by Republican David "Pozy" Poczcobut. Johnson receiving 8,465 votes or 57.88% to POczobut 6,159 or 42.12%.

Republican State Senator Dr. Richard Briggs returns after besting Democrat challenger Bryan Langan. Briggs with 32,875 votes or 62.35% to Langan's 19,852 or 37.65% of the vote. TN State Senate District 7.
In TN State House District 14, State Rep. Jason Zachary received 16,582 votes or 64.40% to challenger Amanda Collins 9,167 votes or 35.60%.
In TN State House District 15, Democrat State Rep. Sam McKenzie cruised easily into another term with 7,244 votes or 70.97% to challenger Pete Drew 2,963 votes or 29.03%.
In TN State House District 16, Republican State Rep. Michele Carringer had no opposition to her second term and received 13,812 votes.
In TN State House District 19, Republican State Rep. Dave Wright had a Democrat and an Independent challenger. Wright easily won re-election with 12,924 votes or 74.63% to Democrat challenger Zeke Streetman 3,776 votes or 21.81% to Independent Mary Ann Rochat 617 votes or 3.56%.
In TN State House District 89, Republican State Rep. Justin Lafferty received 12,800 votes or 66.22% to Democrat Challenger M. D. Dotson 6,530 or 33.78%
Statewide, TN Governor Bill Lee received 64.92% or 1,127,580 votes to Democrat Dr. Jason Martin 32.93% or 571,973. Independent John Gentry finished third with 15,341 and finishing fourth was Knoxville Activist Constance M. Every with 10,264 votes with the other six Independents following below those numbers.
In Tennessee, we have 8 Republicans of the 9 Congressional members. First District Congresswoman Diana Harshbarger won with the largest margin of 78.32% or 147,153 votes against her Democrat and two Independent challengers.
Second District Congressman Tim Burchett receiving 67.89% or 140,514 votes to Democrat former Knox County Commissioner Mark Harmon 32.11% or 66,447 votes.
Third District Congressman Chuck Fleischmann garnered 68.31% OR 135,934 votes to his Democrat and two Independent challengers.
Fourth District Congressman Dr. Scott DesJarlais receiving 70.57% or 122,336 votes to his Democrat and five Independent challengers.
Fifth District Congress elected now former Maury County Mayor Andy Ogles, a Republican replacing Democrat Jim Cooper. Ogles received 55.87% or 123,358 to Democrat State Senator Heidi Campbell's 42.29% o4 93,375 with the remainder of votes split among three Independent candidates.
Sixth District Congressman John Rose bested his Democrat challenger with 66.34% or 129,311 votes to 33.66% or 65,598.
Seventh District Congressman Dr. Mark Green bested his Democrat and one Independent opponents with 108,358 votes or 59.97%.
Eighth District Congressman David Kustoff with 73.99% or 155,556 votes over his Democrat and two Independent challengers.
Ninth District Congressman Steve Cohen held onto the seat with 70.04% or 93,755 to my friend Republican Charlotte Bergmann's 35,112 votes or 26.23% and the three Independents.
Constitutional Amendment 1 – Right to Work 69.80% or 1,140,150 YES votes to 30.20% or 493,397 NO's
Constitutional Amendment 2 – Succession 74.64% or 1,174,842 Yes to 25.36% or 399,163 NO's
Constitutional Amendment 3 – Racism 79.54% or 1,292,316 YES to 20.46% or 332,452 No's
Constitutional Amendment 4 – Pastors in the General Assembly 63.25% or 1,019,441 YES to 36.75% or 592,381 No's.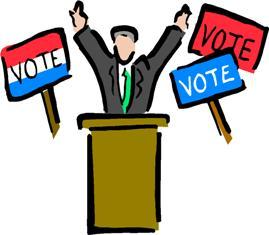 Republican State Rep