Knox County has lost an icon, former Knox County Clerk Mike Padgett has passed away. Not a whole lotta people have been in politics as long as me in Knox County. (But there are still a good number)
I recall working the Republican ticket outside my local East Knox County voting precinct Sunnyview School. The Democrat for Clerk came pulling up, it was Mike Padgett. He actually campaigned at Sunnyview for a spell that day.
Padgett went on to beat my friend and then Knox County Clerk Tommy Lowe. Padgett served as Clerk from then until term limits removed him from office on January 31, 2007. Through the years, Padgett was Clerk he improved the office, establishing satellite offices and additional services by "bringing the government to the people." Padgett hired as many (if not more Republicans) to work in the Clerk's office as Democrats.
This past August I visited Sunnyview when I was on the ballot for TN Republican Party State Executive Committeeman. Then and even now, I remembered Padgett getting out of that car to campaign at Sunnyview.
Over the years, I got to know Mike, his sons Mark and Matt. When Mike ran for clerk again in 2014, he advertised here on BrianHornback.com. Sometimes the Democrats recognize the value and are not butt-hurt over constructive criticism as some Republicans are. Mike was one of the rare ones that could disagree on one issue, agree on another but you both could still be friends.
Mike was BIGGER than Life, I saw that the day he got out of the car at Sunnyview and then as my friend. Mike you did well, Rest Well my friend.
Matt, Mark, Sara Beth and family, my love, respect for your Dad. Thanks for sharing him with Knox County.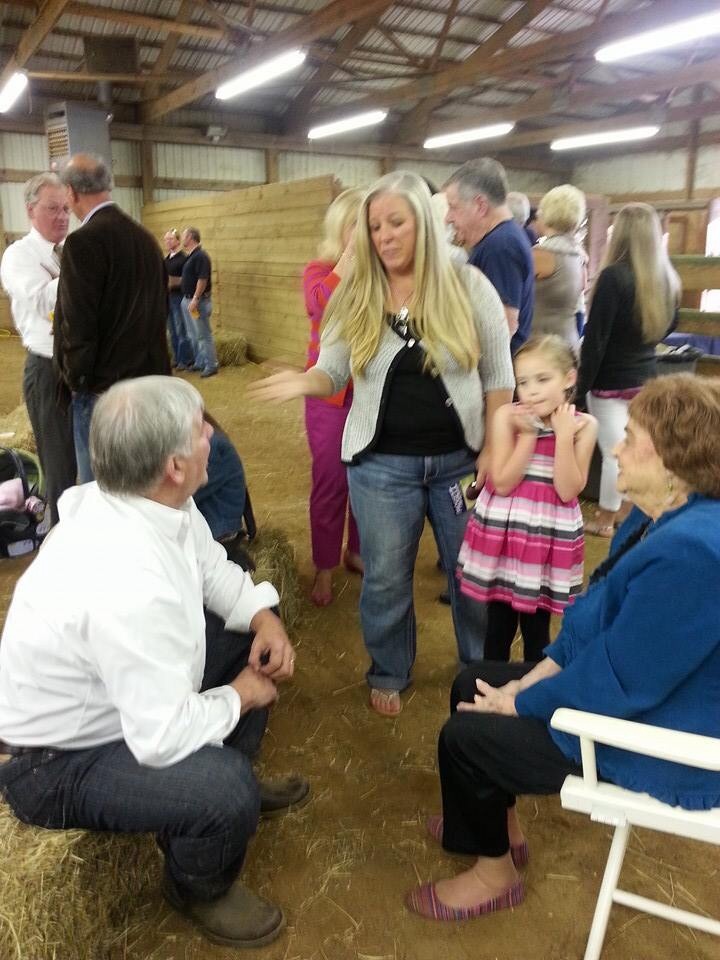 The obituary posted here on Rose Mortuary website.
With great sorrow and bittersweet gratitude, the Padgett & Auer families announce the passing of our loving and strong, father, Mike. William "Mike" Padgett was born March 4, 1949 here in Knoxville TN, a 1966 graduate of Rule High School. Mike was a proud family man, public servant, business entrepreneur, and a long-time member of First Baptist Church, Knoxville. He was an amazing father to Matt, Mark and Sara Beth. Mike was the owner of the Homestead restaurant and catering business before running for elected office in Knox County. He served six terms as the Knox County Clerk and absolutely loved helping people, believing in a purpose of "bringing government to the people". He is survived by his children Matt Padgett and his wife Danielle, Mark Padgett and his wife Katie and Sara Beth and her husband Kevin Auer. And seven grandchildren, Greyson & Bram Padgett, Kirby, Pierce & Pace Padgett, and Eli & Aisley Auer. Sisters Patricia (Steve) Underwood, and Suzanne (John) Greene. To know Mike was to love him. His "larger-than-life presence" garnered your attention and drew you in. Always the entertainer and quick to offer a joke and a smile. To those who were blessed to be close, he is remembered for his love of his family, his enthusiasm for the game of basketball and sharing it so deeply with his boys and his grand story telling. All seven of his grandchildren have gathered in front of their "Pop" countless times to hear a silly fabrication, an exaggerated tale or just his version of doting out holiday presents…each time hanging on to every word, captured by a magic that was only their Pop. Following over four decades of marriage to Patty Padgett the couple amicably parted ways and Mike spent the remainder of his days with his loving partner Gayle Staples. The family loves and appreciates everything Gayle has done for the family. Receiving of friends will be held Saturday March 4, 2023 at Roses Funeral & Creamtion-Broadway from 12-2pm. Online condolences may be extended at www.rosefuneraltn.com