After 28 years of ministry Rev. David Green and his wife Jill have retired. Green who is a United Methodist Church Preacher has been at Pleasant Hill UMC in the Carter community of East Knox County the past year and a half. Before that he served the Norwood UMC for several years. He has also served churches in the Northeast sector of Knox County.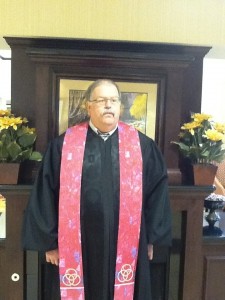 Green delivered his last message this morning talking about how the goals and choosing to move forward and not falling back or just sitting down where you are.
The congregarion have grown to love David and Jill and many were very sad to see that he is retiring. Best of luck to the Green's as they embark on their life of retirement.