Last Tuesday night I chose a different path from normal on Election night. I rarely make it to the Republican gathering, because I enjoy watching the numbers alone.
However, I learned that the Libertarian Party were gathering at Dead End BBQ on Sutherland Avenue. So, I went there and the room was full, so I enjoyed my own meal alone and saw Zach Houk and his wife who ran his first race for TN State House District 13 as an Independent.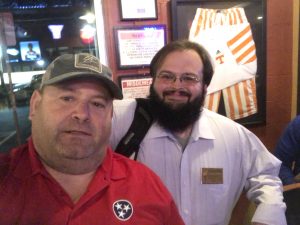 Greg Samples, Independent candidate for Congress was there also. My friend Justin Cornett an Area Director for AFP passed by,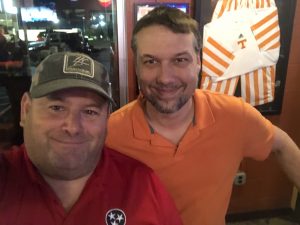 While I am a Conservative and a Republican, I do promote some Democrats and Independents and so the early part of last Tuesday was to see how the others watch Elelction results and then I was back in front of my computer by 9:30 pm to watch the returns.