Knox County Mayor Glenn Jacobs Announced today at the Knox County Commission Workshop that tomorrow March 19, 2019 is Women in Public Office Day in Knox County.
District Attorney Charme Allen, Knox County School Board Member Evetty Satterfield, Knox County Clerk Sherry Witt were present at the meeting.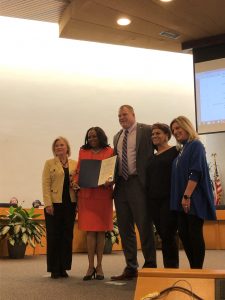 There are several women in public office not present today. County Commissioner Michele Carringer. School Board Members Jennifer Owen, Virginia Babb, Susan Horne, Terry Hill, Patti Bounds and Kristi Kristy.
Tomorrow is ya'lls day, ladies.