As a young boy and ultimately man, I was blessed with parents that did not believe or teach that people are valued by the color of their skin, their economic or societal status.


We (my brother and I) grew up with a diverse community. Color and Status were not noticed or recognized. I had community mentors of all ages, color and status. I still have today a guy that grew up with us that calls me his little brother.
It was the life that MLK,Jr. sought for everyone.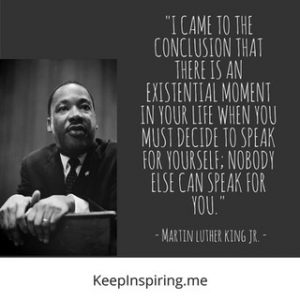 "The ultimate measure of a man is not where he stands in moments of comfort and convenience, but where he stands at times of challenge and controversy."
"we must learn together as brothers or perish together as fools"
"our lives begin to end the day we become silent about things that matter"
"a riot is the language of the unheard"
"in the end, we will remember not the words of our enemies, but the silence of our friends"